North Carolina Law Services Links
Home
»
North Carolina Law Services Links
Beyond Expungements, Here are North Carolina Law Services Links for All Your Legal & Attorney Needs:
Your Full-Service Law Firm in Winston-Salem, North Carolina
James Barrett Wilson and Associates: Are you in need of legal guidance or North Carolina Law Services? The Law Office of James Barrett Wilson and Associates in North Carolina has been distinguished by its winning record, commitment to clients, and service to the community. Our attorneys are well equipped to handle your claim. We provide open, honest answers to clients' legal questions and have earned a reputation for superior service. Contact us for a meeting in our office at a convenient time for you or consultation over the phone. Learn More!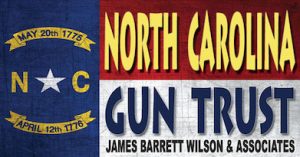 Thinking of a "Do-It-Yourself", "Online Form" or "Firearms Dealer" NFA Gun Trust? Know the Risks!
North Carolina Gun Trust: 80% of people who fill in blank forms to create legal documents of any kind do so incorrectly. Are you going to beat the odds? Are you willing to take the risks? Do not risk your firearms collection investment to inadequate and insufficient Out-of-State, Online Form, Dealer or Do-It-Yourself form legal documents. We have over twenty years of experience in handling gun possession cases, defending and advocating for gun owners. The right to keep and bear arms is the single most heavily regulated civil liberty we Americans possess. At The Law Offices of James Barrett Wilson and Associates, we devote a substantial portion of our practice to North Carolina Law Services firearms issues, and we can help you navigate the delicate and complicated process of NFA regulations. It is our practice to combine a thorough knowledge of current laws and personal commitment to serve the specialized needs of our clients. North Carolina Gun Trust has completed thousands of National Firearms Act Trusts. We have an attorney personally draft your NFA Gun Trust for your estate planning needs. And the North Carolina Gun Trust attorney network covers the entire state! Learn More!
Been Hurt in an Accident? We Are Your North Carolina Personal Injury Law Firm!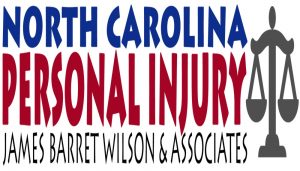 If you live in North Carolina and have been injured, you may want to explore your options for compensation. It is important to look for a North Carolina Personal Injury Law Firm which specifically handles personal injury law that protects the injured party or plaintiff. Not all attorneys do this. North Carolina Personal Injury specializes in representing plaintiffs in personal injury cases. Our goal is to help you determine who was responsible and to compel the responsible party to provide fair and just compensation for the losses sustained. If you or someone you know has been injured by the careless actions of another and you believe you have grounds for a personal injury suit, contact North Carolina Personal Injury to find out how we can help you preserve your rights. We are committed to helping you find a just resolution to your case, get the compensation you deserve to rebuild your life. Our attorney network serves the entire state. Learn More!
We Are On Your Side and What We Discuss Is Strictly Confidential:
All consultations are confidential. James Barrett Wilson & Associates are part of the Attorney Network of North Carolina Expungements. Contact us today to discuss your criminal charges and get started on expunging your criminal history. Click the button below to get started!